Kotler Business
Large region integrated development
Kotler Marketing Group (China) Urban Development Division projects introduction
1.Kotler Marketing Group large region integrated development project
Zhengzhou healthy town strategy planning and conceptual general planning (117 km2)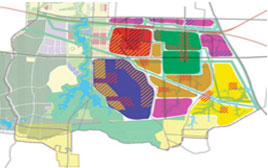 Core summary:
Settle the theme city development mode, create corresponding mechanism for industrial economy structure, profit and operation and find the breakthrough to boost competitiveness.
Project introduction:
December 2010, leader team of Zhengzhou specially hired KMG to make development strategy, regional economic development mechanism, general development model and profit model, future operation mechanism, management structure, conceptual development scheme and international bidding general designing and planning.
We helped with strategic positioning of new town and create its key development model----theme town. Thereby we designed urban industrial economy structure, theme town product structure and managing scheme. At the same time, we found the future development engine for Zhengzhou and Xingyang cities, and provided specific advice on urban design, environment protection, transportation organization, city general plan, and international bidding.
Experts from Zhengzhou endorsed this development strategy and leaders from Zhengzhou and Xingyang have met with KMG's CEO Milton Kotler several times for strategy discussion.
Xiangjiang Riverside development strategy and industrial decisions (63 km2)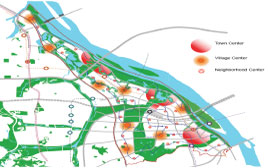 Core Summary:
Under the premise of protective development, we made the development strategy of "intensive creative area" and designed "three wheels" development model.
Project introduction:
October 2010, Changsha Xiangjiang new district leading group achieved agreement with KMG, specially hired KMG to design the general development strategy and conceptual scheme for Xiangjiang new riverside area.
There were three difficulties: waterfront area development, theme park's effect to city economy and marginal new town construction. Under the premise of protective development, we explored the implementation of inclusive growth, the development strategy for intensive innovation area and designed the "three wheels" development model (waterfront ecological protection, waterfront urban development, waterfront prosperity).
Meanwhile, we designed conceptual plan for the 63 km2 waterfront area based on the UDP urban planning principle, which has been highly endorsed by Xiangjiang new area's government.
Suzhou CRH new town development strategy and introduction of international resource (32 km2)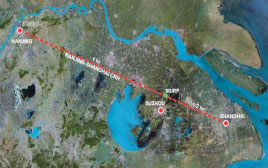 Core summary:
Settled "international university science park" as the key breakthrough for regional economic upgrade and helped with the strategic planning and investment invitation.
Project introduction:
May 2009, Suzhou Xiangcheng government invited and commissioned KMG to create development strategy for the 30 km2 area, execute the strategy as well as international cooperation work.
Our work was divided into three stages. At the first stage, we made the general regional development strategy for Suzhou CRH station development area and settled the key breakthrough point for regional economic upgrade: "international school science park" as the core engine for Suzhou industrial upgrade and transformation. At the second stage, we designed the general development strategy for "Suzhou University science park", general planning for the park, business model design, content design and apparatus requirements for science park theme projects and the implementation of international university investment plan that we designed. At the last stage, we organized responsible personnel from local government to negotiate in the US and the UK in order to help our client's implementation.
By the end of 2010, there were six universities who signed with the science park including Carnegie Mellon University, University of Maryland, University of Pittsburgh, Georgia Tech, Cambridge University, Massachusetts Institute of Technology.
Incheon (Korea) reclamation area integrated development conceptual planning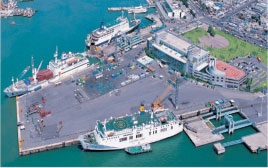 Core Summary:
Based on the three metaphors: knowledge, ecological environment and trading, we developed the conceptual general planning and urban design that featured in ecological cycle.
Project introduction:
"New international metropolitan" project took about 96 km2of area, surrounded by newly built international airport. The ground of the airport and this project is from the reclamation area and the four islands in Huanghai sea.
The consulting ream led by Mr. Mark Papa developed a conceptual general scheme and urban design plans based on three metaphors: knowledge, ecological environment and trading. The overall plan included the buffer area for the new airport; urban center; neighboring business center area; neighborhood; international business aera; international trading center; government institute center; leisure area; entertainment park, ecological corridor and open space; environmental business institute; aquatic breeding center; local vegetation and agriculture study center; and a environmental learning cycle. All the regional features present the relation between the air, soil, and water. Mr. Mark Papa from our company led the consulting team finished this project with EDAW from San Francisco.
Zhengzhou Huanghe scenic zone general planning international bidding (960 km2)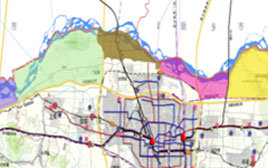 Core Summary:
We settled the development strategy of the national river bank and created the development model of intensive land usage and inclusive economy boost.
Project introduction:
June 2011, Zhengzhou Yellow River ecological tourism area commission conducted the international bidding for Yellow River park conceptual general planning scheme. Meanwhile they participated the bidding of Aisuhu (Hangzhou) architecture planning consulting company, the EDAS (US) and other domestic/international planning design company.
The project landscape zonally starts from Yanming river scenic spot to Heluo scenic spot and meridionaly from Lianhuo highway Zhengzhou and Northern fourth ring to Huanghe center administrative area with total area of 960 km2. Based on our international experience, we presented the "national river bank strategy".
Hebei province Luan town economy development general strategy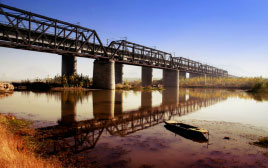 Core Summary:
Based on the condition of the regional industries, we planned the beneficial future strategic industry and helped with their international business investment and financing implementation.
Project introduction:
Based on Luan town's future development strategy and global economic vision, KMG created the international marketing strategy and tactic focused on building one or two Luan town strategic industries to help Luan's economy step into international environment. At the same time, we digged out the advantages and disadvantages of Luan's multiple industries and compartmentalized current industry chain and service ability. Thereby designed the strategy plan and detailed implementation scheme for Luan's international business investment.
At the last stage of the project, we contacted 4 to 6 international top-notch agriculture and automobile enterprises to come to Luan and discuss about cooperation and part of them has signed investment proposals. We also helped Luan's interviews and investment roadshow in the US.
Guizhou Dadizhiwu new town integrated development strategy (52 km2)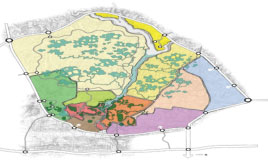 Core Summary:
We provided the plans and implementation strategies for the mountain resort from urban orientation and international partner introduction.
Project introduction:
In this project, KMG conducted the urban orientation for the 52 km2mountain resort town in Guiyang Huaxi district as well as the industry combination planning, city product design, development strategy and marketing strategy combination. We also developed the client's international cooperation partner plan and construct sufficient cooperative partner data base.
Nanjing Qinhuai Riverside urban upgrade integrated development strategy (34 km2)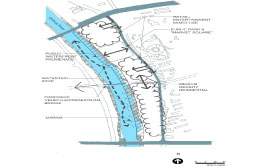 Core Summary:
We utilized the famous Philip's location marketing theory framework to help Qinhuai riverside transformation scheme and offered the systematic planning theory and marketing promotion plan to revive river bank.
Project introduction:
In the year of 2004, Nanjing government was working on a large scale city transformation. KMG was invited by Nanjing City Construction plan to conduct the conceptual planning for Nanjing Qinhuai River transformation.
Based on the analysis of Nanjing and Qinhuai river, we use Philip Kotler's famous location marketing theory framework and listed a group of attractive construction advice and project modules to let Qinhuai river become to real "proper river".
At the first stage, we presented the systematic idea and detailed transformation strategy and combination content. At the second stage, we designed the strategic marketing scheme for Qinhuai river's development investment opportunity; Qinhuai area integrated promotion plan in the US (including the implementation scheme); QInhuai area investment stock invitation and business investment; investment analysis for every significant project; business invitation roadshow recommendation documents, agency business invitation administration scheme and consulting report and assisted Qinhuai area's international roadshow and cooperation partner introduction.
Tianjin coastal integrated development (16 km2)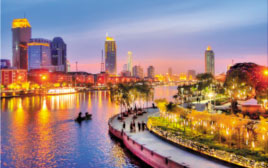 Core Summary:
We planned and designed for integrated waterfront area for business, office and leisure and helped the project conduct international sources and brands introduction.
Project introduction:
KMG was responsible for the general development and transformation strategy orientation, industry and project combination and main business point's function and business development planning including CBD, CRD and CHD, business/office and leisure's initial design and planning. This project was introduced of US and Europe famous enterprise and brands.