Brand strategy related services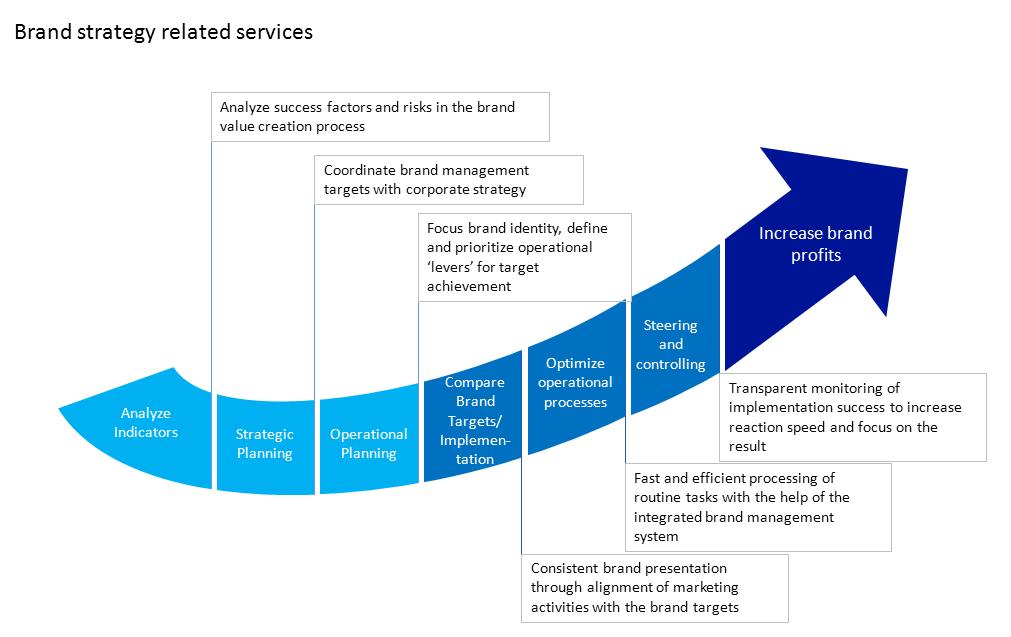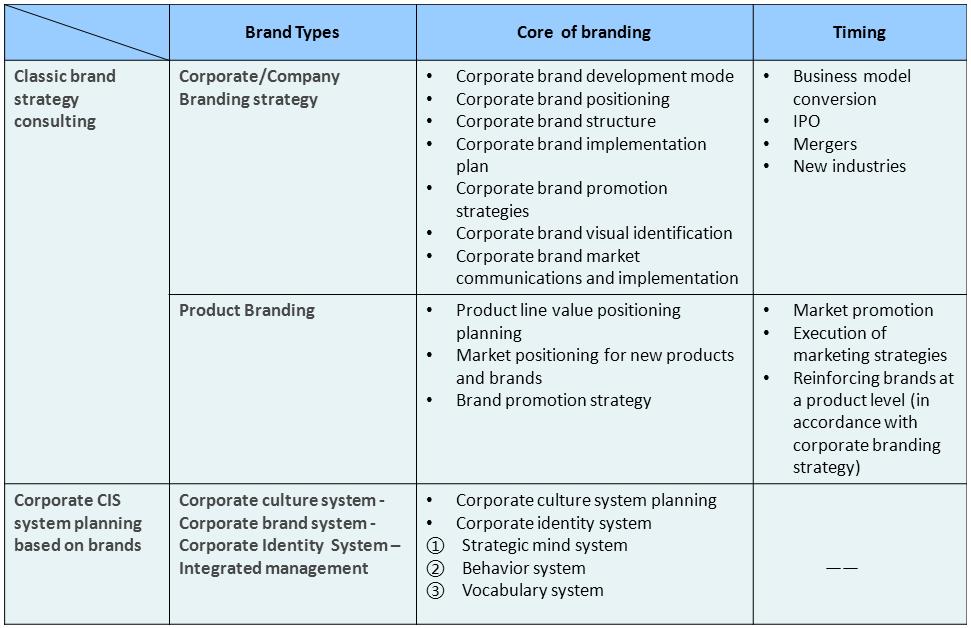 Michelin

Synopsis:
KMG has maintained a working relationship with Michelin for over 30 years, with the most notable collaboration project being our designing of a brand management strategy for Michelin's merger, with each department being given a marketing plan template and formula. In addition to this, KMG has also helped Michelin design a series of marketing courses for the North American market.
Michelin needed a brand merger management strategy as they had run into averse circumstances before on private brand production, as well as confusion with the brand positioning after a merger with Goodrich and Uniroyal. Due to the lack of clear strategic direction, the signs of chaotic management within the company was eventually spread out through links in the value chain, with sales and profits taking a plunge as a result. As a response to this, KMG designed, developed and implemented a global multi-brand business planning process from 1996 to 2011. A task force was created from a combination of KMG's consultants and Michelin employees from many different departments, with the group containing members from the US, Poland, Germany, the UK, Brazil, Canada and Japan. This task force was approved by Michelin's executive group, and was given clearance for implementation in 1999.Today, each product line and area uses said process for marketing planning. As part of this project, KMG developed a specialized marketing process planning software for Michelin's departments in order to streamline the process for them.
KMG has also designed marketing courses for Michelin North America. These courses mainly focused on consumer marketing and business oriented marketing, the quality of which was positively noted by both lecturers and students and resulted in the course becoming part of an annual training menu.
"During our work together Kotler Marketing Group was very responsive and well organized. The work was completed on schedule and the training programs were delivered on time. The feedback from over 130 participants and their managers has been very positive.
Kotler Marketing Group provided Michelin with a training product that is relevant to our product category and our culture and one that is consistent with other business and marketing processes and initiatives already underway within Michelin. In short I highly recommend Kotler Marketing Group."
John Hargrave
Baosteel

Synopsis:
KMG began working Baosteel in 2011. Doctor Philip Kotler visited China personally to give B2B brand and marketing management courses to Baosteel's executives. Afterwards, the KMG team and Baosteel's executive team carried out a 4 month research and analysis period on 'corporate brands' and 'brand management' to critical acclaim by Baosteel's CEO.
In June 2011, KMG assisted Baosteel in creating 'Baosteel Corporation Brand Strategy Planning and Implementation plan'. The corporate brand was a core component of Baosteel's choice to achieve corporate transformation. A new brand positioning, brand core value, brand structure, brand management structure, brand management process, brand promotion management and brand equity detection were included in KMG's final report to Baosteel. The new SVM methods (Stakeholder management) as implemented by KMG were integral in setting the bases for Baosteel's continued brand development.
In November 2011, KMG assisted Baosteel in creating a new strategy and implementation plan. This was noted as being the first systematic attempt at creating a brand factor for industrial brand.
AVIC International

Synopsis:
KMG has been a long term consulting partner to AVIC International for strategic consulting dating from 2007. In the latest project with AVIC International, KMG helped AVIC International create corporate brand strategies and International Market oriented brand creation to critical acclaim from AVIC International's CEO.
From 2011 to 2012, KMG assisted AVIC International in creating a Corporate Brand Strategy and International Market oriented brand creation and implementation plan. As a child company of AVIC industries, AVIC International is responsible for International Affairs and consumer affairs. AVIC International operates in 7 different business sectors, has 8 public companies under its umbrella along with over 100 different lesser companies, with a yearly sales figure of 110 billion RMB. This brand project redefined AVIC International's business concept, business model, value creation, shareholders and corporate culture. This in turn helped to refine AVIC International's brand positioning, brand value, brand structure, brand management system and international market value proposition. AVIC International is the first corporation in China to use 'beyond sales' as a shared value.
AVIC Shenzhen

Synopsis:
KMG was chosen AVIC Shenzhen out of many different international consulting firms for cooperation purposes, and was instrumental in assisting AVIC Shenzhen in organizing strategic growth logic. Based on said logic, KMG also proposed a core value for the corporation, with the project also involving brand creation for companies under the AVIC Shenzhen umbrella including public companies such as Tianma Microelectronics, Fiyta, Rainbow Department Store company and South China Securities.
From 2006 to 2007, KMG provided assistance for AVIC Shenzhen in brand creation and management projects. The brand project was responsible for redefining AVIC Shenzhen's business concept, business model, value creation and stakeholders, with accurate proposals for AVIC Shenzhen's Brand Positioning, Brand Value, Brand Structure and Brand Management System. Strategies and implementation plans for brand synergy, brand promotion and brand management between AVIC Shenzhen's Tianma Microelectronics, Grand Skyline hotel, Fiyta Watches, AVIC Real Estate, AVIC Properties, Shenzhen Shennan Circuits were also suggested.
DunAn Group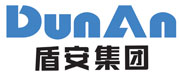 Synopsis:
After providing initial assistance to DunAn in the brand creation process, KMG was also a part of formulating marketing strategies for DunAn. This project served to redefine DunAn's growth routes and brand core values.
In 2009, KMG provided assistance to DunAn group in the brand creation process and management projects. DunAn Group is one of China's top 500 corporations and is located in Hangzhou, with its main areas of operation including air conditioners, valves, foods, real estate, travel, agriculture and finance. This brand project served to redefine DunAn's business concept, business model, value creation, stakeholders and also proposed accurate brand positioning, brand value, brand structure, brand management system, brand risk warning and control systems and brand synergy while also providing brand synergy, brand promotion and brand management strategies and implementation plans for companies under the DunAn umbrella including DunAn Environment, Yaoshengji, DunAn Junshan Lake, DunAn Explosives and DunAn Estates.
Snow Beer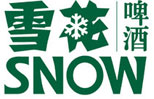 Synopsis:
In 2006, KMG accepted a project from China Resources Corporation to select one brand out of several local brands to convert into a nationwide brand. In the final year of the project, KMG successfully assisted China Resources group in turning Snow Beer into nationwide phenomenon. This project is one of KMG's classic cases in the consumables market.
In 2006, KMG accepted a project from China Resources Corporation to select one brand out of several local brands to convert into a nationwide brand. KMG and China Resources eventually settled upon Snow Beer, and the following 7 months were used to formulate a brand construction plan in order to affirm Snow Beer's unique positioning, value proposition, marketing strategy, brand strategy and implementation plan. The 'Imagination' line of products were unveiled during the World Cup season, and is still evolving and in use until this day. As of February 2013, Snow Beer has become China's best-selling beer.
CCPG: Enterprise Brand Construction and Management, National Marketing Strategy

Synopsis:
KMG have studied CCPG for over 4 months to help them build its customized brand management system. On the basis of brand strategy, we designed the marketing strategy cooperatively which helped the boost of sales technique. With the help of KMG, CCPG has become the leader in its field.
KMG had helped CCPG (Shenzhen) with the making of "enterprise brand construction management and national marketing strategy" plan. CCPG is China's biggest real estate integrated service corporation with rapidly expanding business. The former brand system and marketing system can not fulfill the current business requirements. In the three-year cooperation, we fully updated and elevated CCPG's brand positioning, brand structure and brand management and renewed the national marketing strategy to ensure the successful implementation of CCPG's "1+X development strategy".
IBM Brand System Planning and Marketing Organization Design and Development

Synopsis:
KMG and Philip Kotler himself had been consulted for IBM for several consulting projects in brand planning and brand administration areas from 1994 to 2003. We provided multiple suggestions according to IBM's product department and international computer center's brand planning, brand management and development decisions.
KMG had been consulted for IBM for several consulting projects in brand planning and brand administration areas from 1994 to 2003. The first project was the evaluation and marketing audit of product department. KMG conducted the audit for PC service department, AS400 department, system administration department and several other departments. We provided an evaluation system that can accurately evaluate the efficiency and the adherence to IBM general strategy. The second project is about the assessment and improvement on the "IBM brand planning". The third project is the cooperation with IBM's ICCS that we provided the global development direction for. KMG assessed 7 of its strategy choices and selected the most visionary one. ICCS expanded IBM's global business and is the department that gains the highest profit.